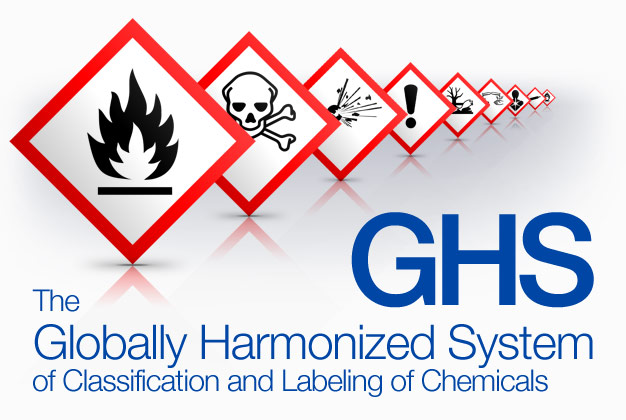 The GHS is an acronym for The Globally Harmonized System of Classification and Labelling of Chemicals. The GHS is a system for standardizing and harmonizing the classification and labelling of chemicals. It is a logical and comprehensive approach to:
Defining health, physical and environmental hazards of chemicals;
Creating classification processes that use available data on chemicals for comparison with the defined hazard criteria; and
Communicating hazard information, as well as protective measures,  on labels and Safety Data Sheets (SDS).
Employers must train employees on the new GHS guidelines by December 1, 2013
We have provided a Tool Box talk to use as a basis for our training.  You can download the PDF here.